GENERAL N. B. FORREST PRINT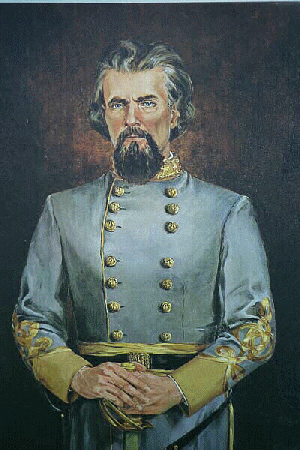 This is the most popular Confederate General print that I know of. It has been available (off and on) since 1973. Sometimes being unavailable for years! We have recently landed a small supply of these prints at a very modest price. Take advantage of this great deal before they are gone again.
This print measures 24 by 30 inches.



GENERAL FORREST PRINT
ITEM # 2535 $69.95
BUY NOW!




---
ROPE LOOPS 6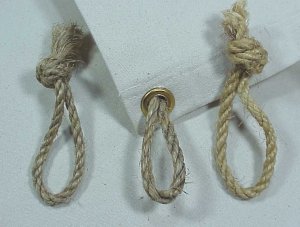 Here's something that will add years to the life of your shelter 1/2. 6 rope loops to go through the grommets of your 1864 model. If you try to drive tent pegs through the grommets sooner or later you are going to knock one (or more) out. The ropes also raise the shelter 1/2 off the ground slightly so it will not be in constant contact with the ground, a.k.a. mud! So there you go. Years added to the life of your shelter 1/2.



ROPE LOOPS 6 COUNT
ITEM # 2534A $4.95
BUY NOW!




---
COFFEE "BAGS"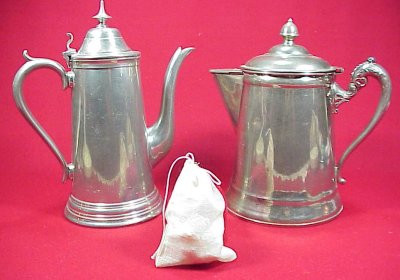 This small, seemingly insignificant item is in reality anything but. If you are like me that is. I hate coffee grounds in my cup and the last cup of the pot is always the worst. Be gone evil grounds!
With this little 3 by 4 inch bag especially made for the job, you will never suffer coffee grounds in your cup again. Just put your normal amount of coffee inside this little bag, tie the top and toss it into the pot. When the coffee has completed brewing remove the bag and serve the "grounds free" coffee. They are reuseable too! I have one here that I have used over 20 times and it shows no sign of giving up. They come in packs of three so one pack should last you an entire season.

Works for tea too!



3 COFFEE BAGs
ITEM # 2536 $2.95
BUY NOW!




---
STONEWARE INK "MASTER" BOTTLE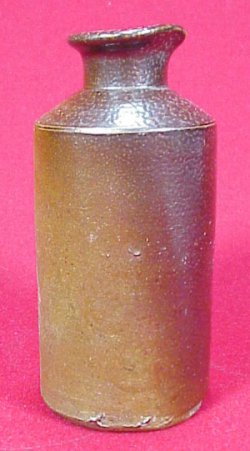 This little stoneware ink bottle will be a great addition to any field reporter, officer or writers kit. It's an ink "master" bottle. So this is the old way of buying your ink wholesale. It's made from brown stoneware (crockery) and it stands 4 1/2 inches tall, it's 2 inches wide and it has a spout at the top for ease of pouring. I only have a few of these so don't delay.



STONEWARE INK "MASTER" BOTTLE
ITEM # 2537 $17.95
BUY NOW!




---
"DEMI JOHN" 1/2 GALLON CROCK

This is a typical 1/2 gallon crock, nothing special just a good clean usable jug. Normal wear marks as seen in the photo. Always a great addition to your camp. These things are getting much harder to come by than they used to be.



BLUE STRIPED CROCK
ITEM # 000 $34.95
BUY NOW!




---
"DEMI JOHN" 1/2 GALLON CROCK

This style of crock is a little harder to come by than some more common varieties. As you can see in the photo there is some damage to the handle. It is not broken, just worn down. Under normal use it should last forever. There is the normal age wear as seen in the photo. Always a great addition to your camp. These things are getting much harder to come by than they used to be.



BROWN 1/2 GAL. CROCK
ITEM # 000 $24.95
BUY NOW!




---
DECORATIVE PEWTER CUP

This is not your typical pewter cup. It is much more decorative than you normally find. It is brand new. It would make a great gift, even for yourself.



DECORATIVE PEWTER CUP
ITEM # 000 $14.95
BUY NOW!




---
CROCK STORAGE JAR

This little brown storage jar is just the best. If you are looking for a unique piece to add to your persona you can't do better than this. Regardless of your impression, be it refugee, peddler or hungry soldier this piece has so much potential. It's clean and ready to use. It holds more than a pint but less than a quart. It actually looks better in person than in my photo.



CROCK STORAGE JAR
ITEM # 000 $19.95
BUY NOW!




---
BROWN CROCK BOTTLE

Here's a very unique item for your impression. A brownish gray stoneware bottle. Much older than most that you find. It is in very good condition, no chips or bumps. It's very clean and ready to use. Holds a little less than a quart.



BROWN CROCK BOTTLE
ITEM # 000 $24.95
BUY NOW!




---
PEWTER CANDLE STICKS

Here's a great old pair of pewter candle sticks. They are used and have the bumps to prove it. Nothing too noticable but I want you to be aware of it. They stand about 7 inches tall which is great because they don't take up to much room in your kit and they are not heavy. They take a standard size candle. They make great booty for the murauding Union soldier or a useful decoration for the refugees table.



PEWTER CANDLE STICKS
ITEM # 000 $14.95
BUY NOW!




---
SMALL WOOL COVERED FLASK

This a a great little item that I have made (off and on) through out the years. I take a typical little antique flask type bottle and cover it with wool. It's a tight fit just as you find on your canteen. The soft wool cover makes it much less likely that your flask will become broken even when subjected to the daily rigors of camp life. The other is it gives you a great surface to personalize your flask. Paint your units I.D. on it or a flag. Anything you can imagine and have the talent to do.
It is thin and fits discretly in just about any pocket or purse.



SMALL WOOL COVERED FLASK
ITEM # 2538 $14.95
BUY NOW!




---
"PEARLY LEGAL"

Pears in a lite spiced syrup. Organiclly grown right here in the Blockade Runner Orchard and canned in our inspected commercial kitchen. These delicious pears are canned in a light syrup of their own juices, brown sugar, fresh lemon juice and just a splash of Bedford Co.'s finest 100 proof. (Just for flavor mind you.) A very fine unique flavor that's great all by itself or as a condiment. If you are clever it can be used in a host of desserts as well as mixed drinks to boot.



PEARLY LEGAL
ITEM # 2532 $4.95
BUY NOW!




---
MULLBERRY SYRUP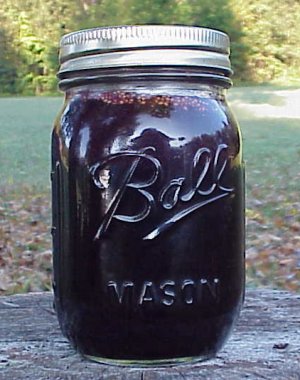 Mullberries are in my opinion the most delicious berry of all and the most under utilized. You seldom hear of anyone using them today even though they grow everywhere especially here in the South. I assure you that was not always the case. When I was a child I remember some of the older folks pointing out mullberry trees to me and remarking that when they were children that they helped their mother or grandmother gather berries from that very tree. It was often the youngsters job to climb the tree and shake the branches releasing a "rain storm" of the dark sweet treats. If you saw a very large single tree standing alone in the middle of an otherwise plowed field it was probably a mullberry that the farmer had spared in order to harvest the fruit.

This year we gathered about 20 gallons of mullberries from our wild mullberry trees so we could make a batch of my favorite, mullberry syrup. I prefer syrup over jelly or jam as it is the most versitile. Pour it over pancakes or icecream. Spoon it onto biscuits or into your coffee. During the holidays it makes a wonderful cordual.

Now if you have never enjoyed mullberries before then you are in for a real treat. Similar in many ways to wild blackberries but sweeter and much less tart. The seeds are tiny and almost impossible to remove even if you wanted to. Surprisingly the seeds are not hard as you would find in many berries. In texture they are very similar to toasted flax seeds.
The Eastern cultures attribute many health benifits to this delicous berry as well. But for me it's all about the taste.



MULLBERRY SYRUP
ITEM # 2533 $4.95
BUY NOW!




---
PRE-WAR CIVILIAN GUM BLANKET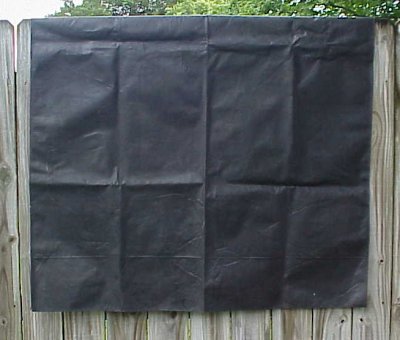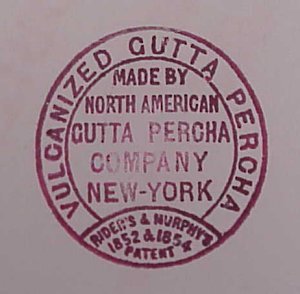 Civillian gum blankets were commercially available pre-war both north and south. That is why our gum blanket is stamped with a pre-war patent of 1854, it measures 46 inches by 72 inches.
Besides it's normal mode of employment this thing has 101 other uses, military and civillian. What about using it as a waterproof tarp to cover - well just about anything. You don't have to leave it as is, sew several together or cut it up and make what ever you want. It is afterall just rubberized cloth and sews easily on a home machine. Just paint your seams for a water tight seal. Make a rain slicker or hat. How about a cannon / limber cover? There are some great books out on pre-war rubber products if you need more ideas.
If you think a soldier would not have one of these you should read Virginia French's War Journal for an account of Union soldiers stealing them from civiilians.



CIVILLIAN GROUND CLOTH
ITEM # 2530 $34.95
BUY NOW!




---
NEW GREY WOOL BLANKET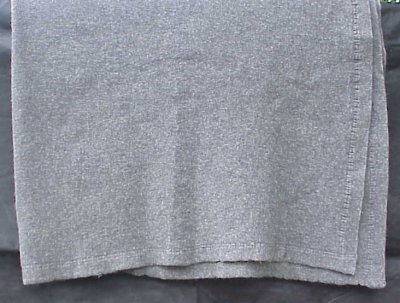 Over the past few years the price of just about everything has gone up and up. When ever I can find anything reenactors can use and save a few bucks on I "jump on it". We recently found a small amount of high quality 80 / 20 grey wool blankets that are awesome. I bought them all, I just wish there had been more. Buy now because when they are gone I doubt you will ever find another for this price, only $39.95! They are the same color grey as you normally see in blankets, they are brand new, they measure 80 x 67 inches and weigh 4 lbs. That is a lot of blanket for the price so don't miss out.



NEW GREY WOOL BLANKET
ITEM # 2531 $39.95
BUY NOW!




---
CEDAR FILLED SASHET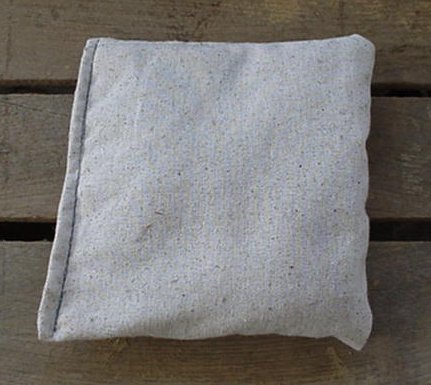 After we offered several variations of cedar chips to be used as moth repellent we recieved several suggestions from you. I think it would be wise to take your advice, so we did. Here's what you ask for. A small sashet (approx. 5x5") filled with cedar shavings. Just put one of these in the pocket of your jacket or pants when you store them away. You will never find a moth hole in your clothes again. What could be easier than that.
For those of you who don't clean your uniform between events, well - you'll be doing us all a favor. Cedar has a pleasant aroma as opposed to your current flavor which makes us think your impression is that of a week old road killed possum smuggler.
You can just toss one or two of these in any chest or drawer to give all it contains that pleasant aroma as well.



CEDAR FILLED SASHET
#2938 $2.95
BUY NOW!




---
HICKORY MALLET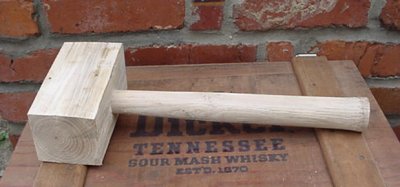 A good hickory mallet has 101 uses around the camp. There should be one or two in every company. There will be times when the public is in camp and you need to use a hammer. Which one would be better, one of these hand made hickory mallets, made right here in our wood shop or that claw hammer with the fiberglass handle that you bought at the flea market? You can count on years of good service from this mallet, they are as tough as, well - hickory. Each weights about 2 lbs. and is 14 inches long. The length of the head is about 6 inches and it is approx. 2 1/2 inches square.



HICKORY MALLET
#2935 $24.95
BUY NOW!




---
STEEL SCISSORS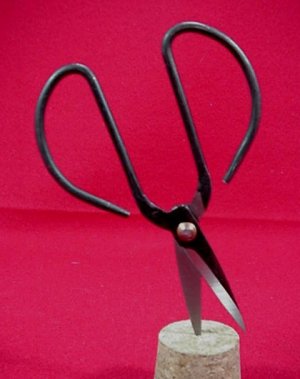 This is an excellent set of six inch steel scissors. Very high quality. I have not found anything (within reason) that they will not cut and still remain sharp and ready for more.



STEEL SCISSORS 6 INCH
#2933 $6.95
BUY NOW!




---
UNION MINNIE BALL





This reproduction Union Minnie ball is a faithful representation of the original. Each comes packaged with the "Minnie Ball's", history as seen in the photo above The most often used bullet of the war they are found in every theater of operation.



UNION MINNIE BALL
#2931 $2.95
BUY NOW!




---
HOUSE KEYS "SKELETON" STYLE

Antique "skeleton" style house keys. These are perfect for the personal effects of a Lady or a Gent. A lot of things are better kept under lock and key. No need to temped the servants or the children now is there.



KEY A $6.95
BUY NOW!

KEY B $6.95
BUY NOW!

KEY C $6.95
BUY NOW!

KEY D $6.95
BUY NOW!

KEY E $6.95
BUY NOW!






---
CS CLIP CORNER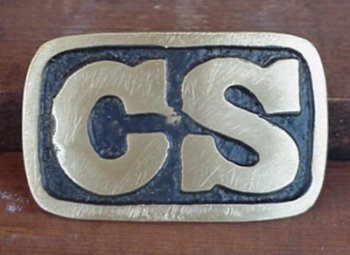 Finally! A correct CS clip corner buckle. There are two distinct charectoristics that seperate the CS clip corner from every other CS buckle. Black Laquer paint and heavy file marks. This buckle has both. Typical 3 hook design.



NEW CS CLIP CORNER BUCKLE
ITEM # 2526 $24.95
BUY NOW!




---
LARGE DRAW STRING BAG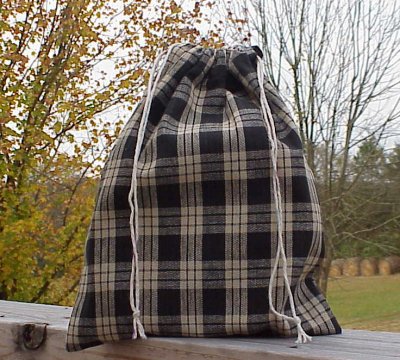 Several of you have ask us to make a larger size draw sting bag for your kit. I think that is a very good idea, I wish you had ask sooner.
So here is the first, it measures 8 x 10 inches which I think is a very good size. I know that our "CS mess kit" will drop right in. I'm sure there are as many uses for this bag as you can imagine.



LARGE DRAW STRING BAG
ITEM # 2524 $6.95
BUY NOW!




---
WOOLEN SCARF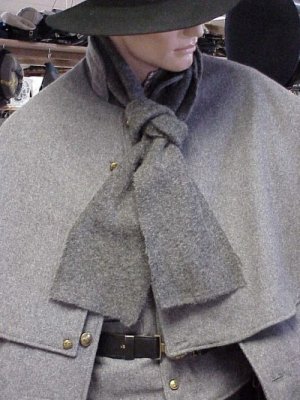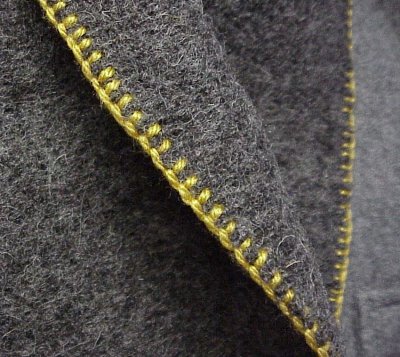 This heavy woolen scarf if made of Woolrich 85/15, blanket weight wool. It is gray in color and very, very warm. It measures 6 inches wide and 60 inches long. Just the thing to keep Jack Frost away while standing picket on a cold night. During cold weather campaigns put this scarf over your head when you go to bed. It's the difference between a good nights sleep vs. sitting by the fire all night.
Available in plain or with blanket stitched edges. All solid colors, colors may vary.



WOOLEN SCARF PLAIN
ITEM # 2523 $9.95
BUY NOW!

WOOLEN SCARF W BLANKET STITCH
ITEM # 2523-A $29.95
BUY NOW!




---
THE ORIGINAL MOTH REPELLENT

Cedar wood chips and shavings, the original and best moth repellent. Unlike chemical moth repellent cedar smells great. Even if you have never had trouble with moth holes in your uniform, sooner or later it will happen. One bag of our cedar shavings in a cloth bag and hung in your closet will prevent those troublesome pest. It makes your clothes smell great too. Unlike chemical repellent cedar never has to be replaced.
2 cups of cedar chips and shavings alone, shipped in a zip lock is only $2.95 - or shipped in one of our 6x9 inch muslin ration bags ready to hang in your closet for $6.95 - That's just about the cost of one box of moth balls.
Great for the blanket chest too.



MOTH REPELLENT 2 CUPS
ITEM # 2514 $2.95
BUY NOW!

MOTH REPELLENT 2 CUPS & RATION BAG
ITEM # 2514A $6.95
BUY NOW!




---
---

PREFERRED CUSTOMER E-MAIL LIST


Send us your name and e-mail address and we will put you on our preferred customer list. You'll be the first to receive e-mail notices about special SALE items and the first to know when the HOT NEW ITEMS are posted.


---
Where do you want to go from here?

Blockade Runner Home Page
Blockade Runner Catalog Table of Contents
---

Store Hours: 10am until 5pm Monday through Saturday
Phone (voice): 931-389-6294
24 Hr Fax: 931-389-0486


Questions about our products? Send them to bri@blockaderunner.com.

Please direct comments and suggestions about our website to bri@blockaderunner.com.


---
This site designed and created by Blockade Runner Publishing
Copyright © 2018 - No portions of this website may be redistributed in any form without expressed written permission from
Blockade Runner Inc.