SLEEVE BRAID IS NOT OFFERED AS A SEPERATE ITEM. IT IS OFFERED ONLY AS AN EXTRA SERVICE FOR COATS ORDERED FROM US

1 row 1st & 2nd Lieutenant #0F1 $29.95 BUY NOW!
2 rows Captain #OF2 $39.95 BUY NOW!
3 rows Major, Lt. Colonel & Full Colonel #OF3 $49.95 BUY NOW!
4 rows General #OF4 $59.95 BUY NOW!

Source; Regulations for the Army of the Confederate States, 1863. Page 404.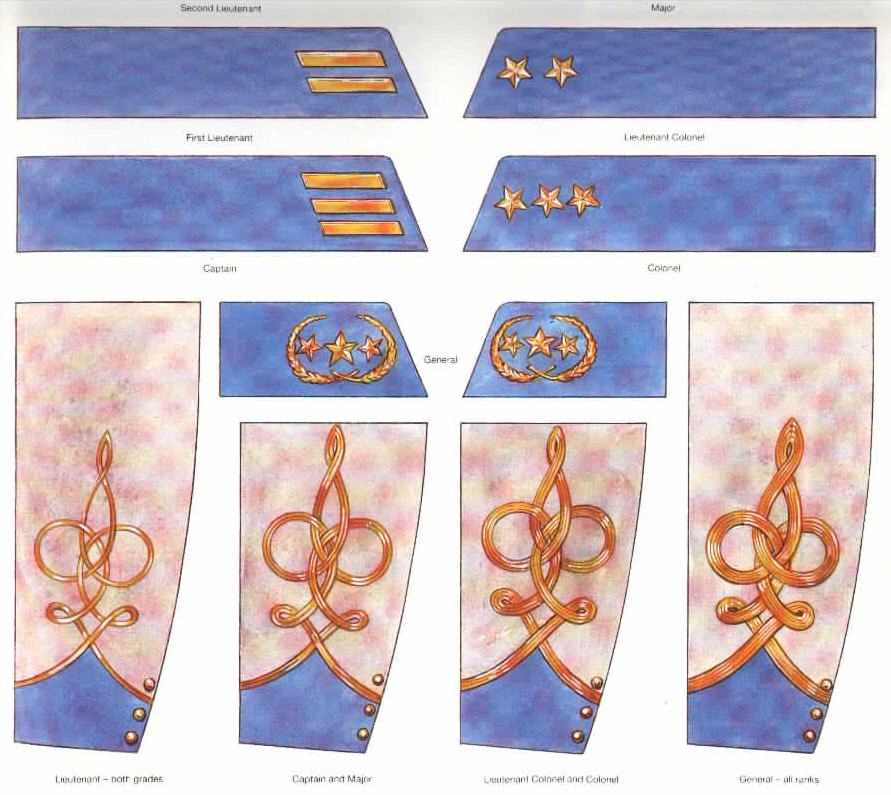 ---


Click here to see
TINWARE, SILVER WARE, BOILERS
on page TWENTY-SIX

Click here to refer back to catalog INDEX page.



www.blockaderunner.com

Phone: 931-389-6294 Fax: 931-389-0486

---
This site designed and created by Blockade Runner Publishing
Copyright © 2013 - No portions of this website may be redistributed in any form without expressed written permission from
Blockade Runner Inc.